Welcome to Bartram Eye Care

Call us at 904-379-9068 today.
Protect one of your most important personal assets by visiting an optometrist at the office of Bartram Eye Care. To better serve patients in the Jacksonville area, we stay informed of many of the latest technological advances involved with eye care. Whether it's your first time visiting us or you're a returning patient, you're sure to appreciate our comfortable, inviting environment.
We're trained to diagnose and treat most common eye conditions that affect patients of all ages. Whether you're coming to us for corrective lenses or you have concerns about your vision, you'll receive comprehensive, personalized care. We'll attempt to supply you with the information you'll need to make confident decisions about your eye health. Services we provide include:
At Bartram Eye Care in Jacksonville, FL, our goal is to make each visit a pleasant experience. We maintain convenient hours and offer a wide range of services. Contact us today to schedule an appointment with an optometrist.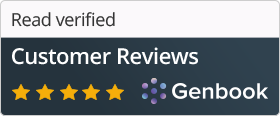 Dr. Manish Patel
Jacksonville Optometrist | Bartram Eye Care | 904-379-9068
13760 Old St. Augustine Rd Suite 102
Jacksonville, FL 32258